What exactly makes a song "real"? Was Vulfpeck's Sleepify album "real"? What about a song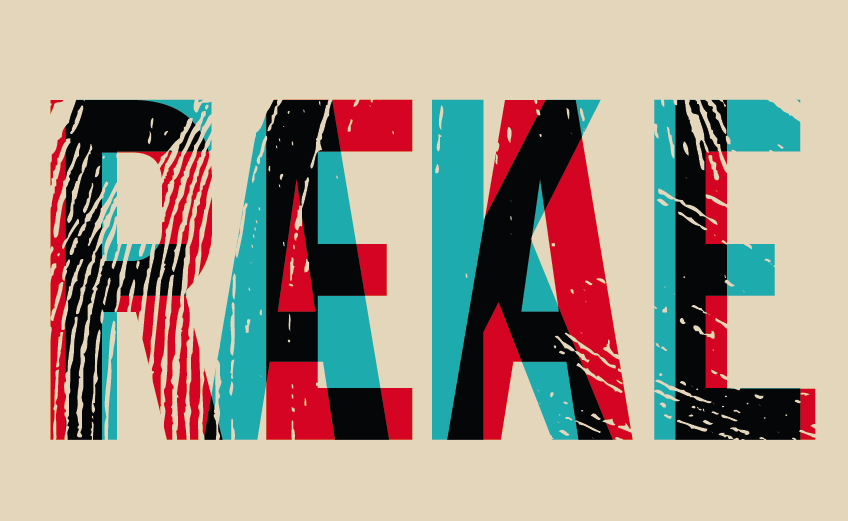 -turned-meme with over 4 million listens? More importantly for our work here at Audiokite is the question: Does the average music listener notice, or even care, how or why a song was made? Remember Beck's famous hit song, Loser? Well, it was actually a joke between friends. We decided it was time to let the people have a voice on this issue and found two songs with two very different creators to test out using our community of listeners. This is one music critique you don't want to miss.
A Comedian & A Robot Walk Into A Studio
The first song, "Salsa Tequila", is a high-energy dance pop song written and performed by a Norwegian comedian in Spanish.  He utilized accordion and saxophone mixes, noting their popularity in several hit songs of the time. The comedian, Anders Nilsen, produced the song as a bit of commentary on current day music, viewing it as a parody of club songs ("summer hits") and believing that a song could become a hit even if the lyrics do not make any sense. To that end, he basically smashed a bunch of incoherent Spanish phrases together to make the lyrics: "uno, dos, tres, cuatro / Tony Montana / guacamole jalapeno Salma Hayek Ricki Martin."
"Salsa Tequila" was released in 2014 by Sony and reached as high as #1 on Norway and Netherlands top charts.
The second song we tested might be even more interesting (/scary), considering it was created mostly by robots. "Daddy's Car" is being pitched as the first song composed by Artificial Intelligence through Sony Music's research lab. Though it was primarily made using computers, a French composer arranged the final track and wrote the lyrics. Still…robots.
Music Critiques: Newbies vs. The Averages
We ran 250-listener Commercial Potential reports for each song to gauge the first impressions of music fans upon hearing "Salsa Tequila" and "Daddy's Car." Of particular interest was 1) how each song measured up against Audiokite averages, which includes millions of data points for entirely "real" songs, and 2) if listeners picked up on each song's quirks.
Here is a visual recap of each song's performance against the Audiokite average. I'll break down the most noteworthy results below.
Overall Impressions
"Salsa Tequila" (in red) came through with a 6.1 General Rating, which is a measure of overall listener music critique, tied with the Audiokite Average. "Daddy's Car" (in blue), on the other hand, scored .4 lower than the average General Rating. That's a theme throughout this research project, as "Daddy's Car" was found to underperform in nearly all categories.
There may be no more significant indicator of this than Listening Time, which measures where our reviewers begin to drop off. The first graph below is for "Salsa Tequila" and the bottom one is for "Daddy's Car."
Although listeners were only required to stick around for 40 seconds, the majority of them listened to "Salsa Tequila" for just under 2 minutes. "Daddy's Car" did not reach the same level of interest, as listeners began bailing immediately after the minimum listening time.
Both songs were most strongly associated with artists that very much fit similar vibes – Pitbull for "Salsa Tequila" and The Beatles for "Daddy's Car", which was supposedly derived from Beatles style composition.
Finally, both songs scored above average in Comment Rate, which identifies the percentage of listeners who chose to leave an optional comment. This holds true to what we've seen over the years time and time again: Polarizing music, regardless of results, usually gets more comments than other songs.
Commercial Potential
Can't say we were surprised that both songs were rated below average on every single Commercial Potential data point. However, listeners were more likely to seek out more songs from the creator of "Daddy's Car" than "Salsa Tequila," a rare instance of the AI-built track rating better than the summer hit parody. Perhaps this is a signal that computer-generated music has potential?
Song Elements
Our surveys ask listeners to rate their enjoyment of six specific elements of a song's composition, which is where artists have the rare opportunity to not only learn if a fan likes their music, but what exactly she likes (or dislikes) about it. 
For both songs, Lyrics and Songwriting were the weakest elements, which follows a trend we've observed with all Audiokite songs. Generally speaking, lyrics and overall songwriting drive the results of market feedback reports.
"Salsa Tequila" scored above average in Instrumentals and Beat while scoring significantly below average in Lyrics and Songwriting. This makes sense given that the song had joke lyrics but a very mainstream pop-dance beat and solid production quality. The average of all its Song Elements ratings is almost exactly the same as the General Rating that listeners gave the tune (6.1).
"Daddy's Car" didn't rate above average for any single song element. It scored highest in Instrumentals and Production. The average of all its Song Elements ratings is .3 higher than its General Rating, which may be indicative of the overall vibe the song gives out that is difficult to describe, but reflected in many listener comments.
Music Critique Quotes & Conclusion
Given the overall below average results of both songs' reports, I'm willing to say that Audiokite listeners are not too easily fooled. That said, they are nuanced enough to effectively pick out the elements of each song that have real potential, like the beat of "Salsa Tequila" and the production quality of "Daddy's Car." 
The real nuggets of insight can be found in the optional reviewer comments. I've hand picked a few gems from each song for your enjoyment.
"Salsa Tequila"
Also, the lyrics really didn't make sense at all and I speak Spanish fluently, so exactly what were the songs conveying other than artist names and a party theme? "Salsa, tequila, corazon, cerveza"?? Salsa, tequila heart?? beer?? The lyrics just don't make sense and sounded pointless to me. I did like the beat and melody although they were repetitive but the lyrics will turn people off if they are aimed at a Spanish speaking audience. Honestly it sounds like someone just threw some random Spanish words together and is making fun of the Spanish language which is not a recommended way of gaining an audience. Saying no hablo espanol at the end doesn't excuse the lyricist for his poor lyrics.
This song is a lot of fun! Its bass beat and Spanish theme makes for a great dance hit such as in a club or Spring Break type atmosphere. I picture it in a funny movie such as one starring Adam Sandler or other well known comedians, very slapstick. I picture it being in the opening credits or a transitional scene. 
It's got a great hook, and brings a strong party vibe. I could see it being fun in a dance club or big party. The verses are pretty weak, lyrically and the vocal delivery is pretty tired, just spoken lists of fun things and not very compelling. But the catchy chorus redeems the track overall, and could be a catchy clip for a commercial or sports walk on for a player.
Was that really all just a bunch of Spanish words thrown together and makes no real sense? I mean, I don't speak Spanish, but even to me that sounded like it made no sense in Spanish. The beat was alright, didn't make me jump out of my chair, but it was good. And the vocals were catchy enough, even though I'm pretty sure they make no sense. If it's a joke, I definitely laughed.
"Daddy's Car"
It sounded like some of the songs from the late 60s to 70s when everyone was getting doped up on whatever they were using, and everyone had that "duuuuuuuuuuuuuuuude" with a stupid laugh to follow it type vibe to them. It was off key which I HATE. It doesn't sound good, ever. The lyrics were…simplistic. The whole vibe of the song was creepy.
It doesn't have any kind of a distinct hook that really elevates the song from one level to the next. The lyrics get lost in the music and it turns into a monotone drone that doesn't really inspire me to listen or pay any kind of attention. I honestly don't even remember the lyrics since it all just sounded like one drawn out musing.
Not this one. It made me slightly nauseous, sort of sickeningly sweet. I think they were just trying too hard to make it kind of psychedelic or something. But I would be interested in hearing something else from them, the sound is kind of interesting and if they improve they might be pretty good.
This song sounds like something older. It really reminds me of The Beatles. I like it, and the lyrics are nice, I'm just not so sure that it's for younger people. It's calming and mellow, and made me feel relaxed. Overall I have a positive impression of it.
These chords are scary, dissonant, and all over the place. Makes me wonder if the song was composed by artificial intelligence? The backwards part is especially scary and the whole song made me uncomfortable.